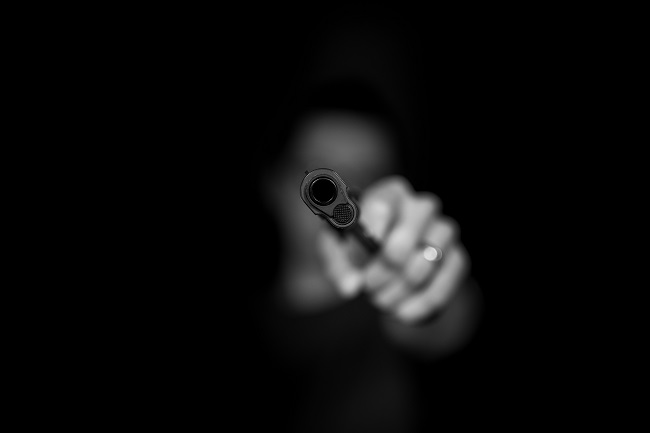 Columbine is a non-fiction true crime book published in 2009 by the Twelve publishing house (Hachette Book Group). This book was written by David Cullen, who is an American journalist and non-fiction writer. He wrote for major newspapers such as the New York Times, Newsweek and the Washington Post. He has published four books, but his most popular and recognized is Columbine. It took 10 year of his life to write and research information on the subject to finally accomplish the final result. Columbine is a book that presents the events that took place in one American high school, more precisely, Columbine High School, on April 20,1999. The author gives an in-depth analysis and presentation of the events that took place at that time. The book shows how two students: Erick Harris and Dylan Klebold, perpetrated a massacre in their high school. He presents the events before, during, and after the terrible massacre committed by the above-mentioned boys, which affected the lives of many families and shocked the whole nation of America. In this Columbine book review you will see what the results of years of reaserch have brought yo the author and his work.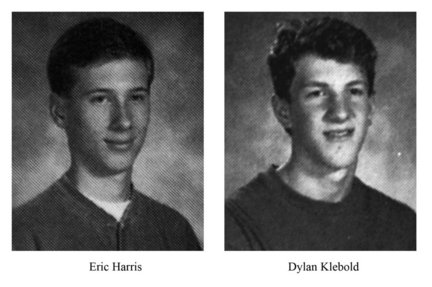 Very detailed and precise book about Columbine shooting – what happened before, during, and after the shooting
To start with, the book on Columbine shooting is extremely moving but also disturbing. Cullen describes exactly the course of the entire massacre that Eric and Dylan committed. Moreover, it also presents the events that took place in the lives of the other people who were affected by this whole situation. Not only does it focus on the perpetrators but also on the people who lost their lives or suffered in this terrible act. The author writes very carefully about each point that led to what happened in Columbine. Thanks to the book's extremely detailed descriptions, the person reading it may feel as if they were at the scene. For some people, accurate descriptions can be tiring and uninteresting, but it is they that make the story true and convince the reader that these events really happened. 
The author of the book about Columbine does not spare us graphic descriptions of the wounds inflicted on the victims by the perpetrators of the shooting. He describes very precisely, for example, what happened to one of the students – Patric Ireland, his injuries and what condition he was in. For readers, it may be too much to handle, but it is clear that such descriptions show how terrible this tragedy was and how much it hurt the people who were affected by this terrible tragedy. What is extremely important is that the author maintains the chronology of the events. He starts his book on April 16 at Columbine High School (4 days before the tragedy), then takes the reader to what happened during the shooting and afterwards. The chapters devoted to the psyche of the main characters are an extremely important part of the book. These chapters show the reader why these boys did something so brutal.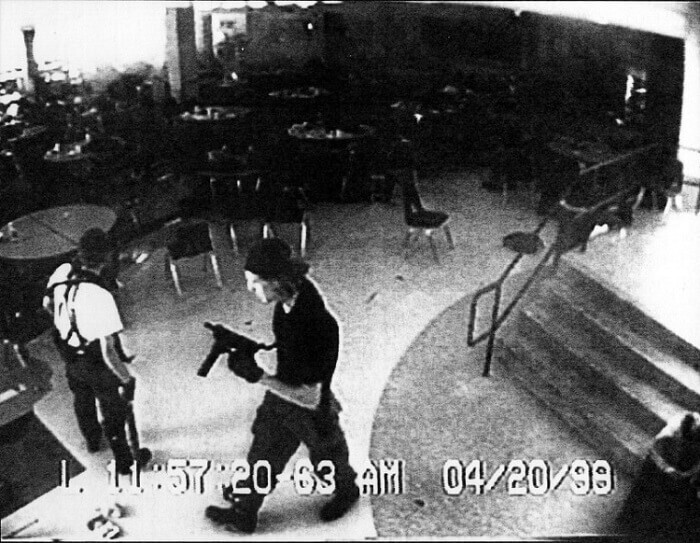 Eric and Dylan as the devils in disguise
The analysis of their (Eric's and Dylan's) journals and videos allows for a deeper and more complete investigation – it allows us to look inside their minds, and even though they died, to some extent understand their actions and deeds. In a way, it answers the question of why they did the Columbine shooting. Thanks to this, we get a full picture of their personality, worries and what they hated. "Psychopaths don't act like Hannibal Lecter or Norman Bates. They come off like Hugh Grant, in his most adorable role," writes David Cullen in his book. This quote is necessary to mention because it gives the reader a really good picture of what kind of person Erick was. Both Eric and Dylan were not considered people who could commit the shootout.
They were good students and Dylan was even in the gifted student program. They did not look like murderers. As  mentioned before, thanks to the detailed descriptions we got to know the perpetrators in some way. Eric hated everything and everyone and at the same time considered himself better than others. Many times, he wrote the word 'hate' in his journals. Meanwhile, Dylan was different in comparison to Eric. Whereas Eric wanted to kill others, Dylan wanted to kill himself. He ahd thoughts of suicide and all he wanted in life was love, which unfortunatley he did not get. One can only guess right now, but it is possible that had it not been for Eric's influence over Dylan, Dylan would not have done this shootout. We can clearly see that Eric was the driving force behind it all; he made the plan and got weapons and other equipment. In book about Columbine Cullen uses the word 'psychopath' to describe Eric. He describes exactly what are the characteristics of a psychopath and then points out the features in Eric. 
No reaction led to a tragedy – Columbine book review
It is disturbing that despite many signs that were given to people who were in their surroundings, no one reacted to them. This is about, for example, Eric's website, where he described his achievements when it came to the construction of ipe bombs, where he wrote how much he hated people and even threatened some of them that he would kill them. Next is Dylan's essay, in which he described exactly what they wanted to do – blowing up bombs in school, or even a video they recorded for one of their classes.
Some scenes were really shocking and touching. The toughest scenes were those where Dave, the Columbine High School teacher, bled to death and nobody could do anything about that and help came too late, and where Partic Irealnd, despite his extensive and very serious injuries (he was shot twice in the head and once in the foot) which the author described vividly, showed his strong will to live by managing to get to the window and get out of the library.
From murderers to idols – how Columbine shooting in a bad way affect others
What is disturbing is that young people started to be inspired by what Eric and Dylan did. They started coniser them their idols, which is really disturbing, and from what we know Columbine shooting contributed to several more in which innocent people were killed. People even made t-shirts with them, and also cosplayed as Eric or Dylan. One of the worst massacres took place in Blacksburg, Virginia in 2007, where Seunh-Hui Cho inspired by Eric and Dylan killed 32 people at Virginia Tech, and committed suicide.
For and against – whether it was a good idea to write this book about Columbine
Many people may feel that this book about Columbine shooting should not be written because it clearly shows Eric and Dylan's plan of action and how to organize such a shootout. However, there is more to this book. Thanks to such a good narrative many people can see the signs of such a tragedy as the Columbine shooting earlier and possibly prevent it. Cullen pays close attention to these signs. After this tragedy and reading the book, people may pay more attention to the problem of mental health among adolescents, which is extremely important these days. 
In conclusion of the Columbine book review it can be said that it is a very well-written book that embraces many aspects of the tragedy that happened at Columbine High School 22 years ago. It is perfect for anyone who wants to look inside the minds of the perpetrators of the shooting and want to understand this tragedy. The book is extremely noteworthy as it shows the events that really happened and influenced many people's lives. Eric Harris and Dylan Klebold – these names will be forever remembered because of what they did on April 20, 1999.